Explore Texas Wine
A guide to wineries, vineyards, restaurants and much more!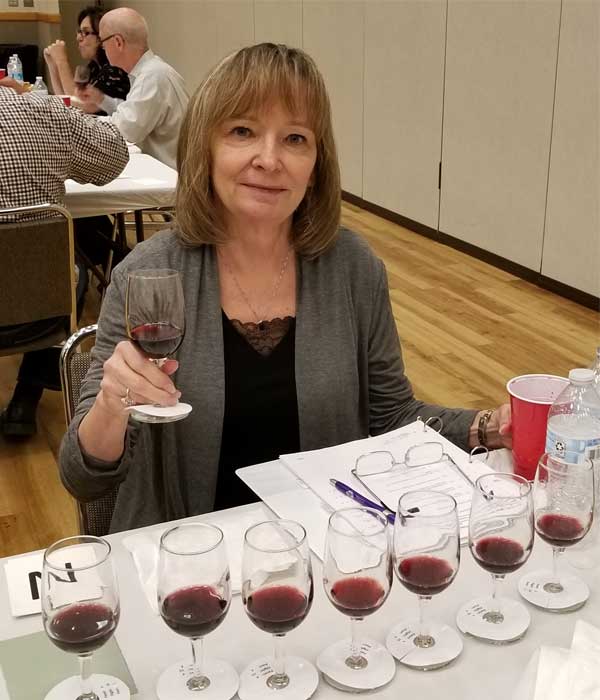 Stephanie FoxProfessional Sommelier, Texas wine guide
I am a wine instructor, consultant, writer and owner of Fox Wine Consulting, LLC.  My experience includes conducting classes and seminars including Intermediate and Advanced Wine Certification as well as the Sommelier Diploma Program for the International Sommelier Guild.  In addition to conducting classes in the United States, my international teaching venues include the Welcomegroup Graduate School of Hotel Administration in Manipal, India and Cofco, China's largest food processing, manufacturer and trader, in Beijing, China.   I have earned the International Sommelier Guild Diploma designation and completed the teaching certification program from the International Sommelier Guild.  I also hold the Certified Specialist of Wine (CSW) designation from the Society of Wine Educators and have served as wine judge at major international wine competitions.
My previous Texas grape growing and home wine making experiences in my hometown of Childress, Texas, along with a chemistry and biology background deliver a distinct perspective on wine. When I am not traveling for a teaching assignment, I reside in Austin, Texas.  I hold a B.A. in Business Administration along with a Certification in Medical Technology and have worked as a Medical Technologist and Medical Business Office Manager, then in Corporate America as a Quality Manager for several years before deciding to pursue my passion for wine. 
I have served as Educational Chair for the Dallas Chapter of Women for WineSense and the Lone Star Chapter of the American Wine Society.  I am involved in several other wine groups.  I have conducted educational sessions and tastings including pairings of food and wine across the country from Napa to New York.  I maintain a wine website - texasandwine.com as well as finewine411.com and am the primary contributing writer of the educational content for the sparkling wine website – champagne411.com.  I am a published author with works that include an educational/historical book about wine in Texas called "Cheers Y'all: A Toast to Texas Wine", published under the name of Stephanie Wetherill. 
Cheers Y'all" is available to order directly from the publisher:
You can also find the book at local wineries and bookstores, Barnes and Noble, Amazon, and other locations.
;